$80,000,000
Donated to Youth Sports Since 2014
2021 Stats: Keeping Kids in the Game
$18M+
Grant dollars given to support community youth sports and public school athletic programs.
290,500+
Pieces of sporting equipment given to young athletes through our Sports Matter giving truck.
14,000+ Families
Our support has kept over 550,000 kids in the game across all 50 states through the Sports Matter initiative since 2015.
6,000 Leagues
Providing support to youth sports leagues across the country.
The Giving Truck
Youth sports need help across the country. Starting in 2020, our giving truck traveled thousands of miles to provide equipment to young athletes in need. In 2022, we decided to go deep into key communities where help was needed most.
Spring 2022
In the spring of 2022, we hosted a Sports Matter day full of fun, games, special guest appearances and equipment for 10,000 athletes from 32 organizations in Atlanta.
Winter 2021
The Winter 2021 #GiftOfSportTour teamed up with professional athletes in the western U.S. to give the gift of sport to 10,000 youth athletes.
Summer 2021
The Summer 2021 truck tour was all about giving girls a chance to play by providing them with equipment they need; including 100,000 sports bras.
Hear from coaches and leaders about the many ways Sports Matter has benefitted their teams and players.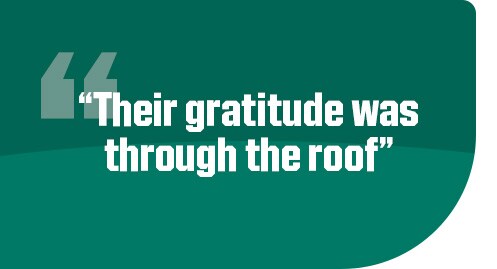 "Upon the news of this grant from DICK'S, I was able to call a few families that couldn't afford to register their children for sports this Fall season and offer a free season including uniform. They all were super excited and I could hear the kids screaming in excitement in the background. Their gratitude was through the roof." – Chris Belcher, CB 4 Sports (Texas)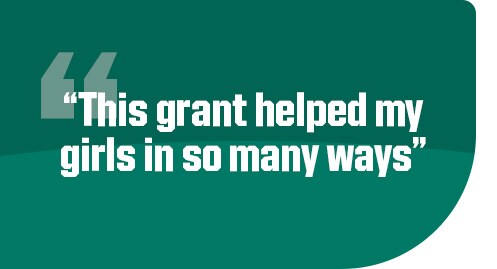 "This grant helped my girls in so many ways. My girls are unable to purchase the proper equipment they need to play the sport they love. So to see the smiles on their faces when the equipment started to arrive was the best feeling ever. Thank you so much." – Ashlee Joseph, Waltrip High School (Texas)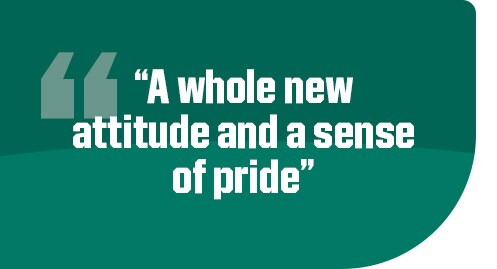 "It has been many years since our students have had new uniforms/equipment, and I know for a fact that we have never been able to purchase new shoes for the team. I feel like this grant is going to give our athletics department a whole new attitude and a sense of pride." – Debra Calvillo, Jubilee Highland Park (Texas)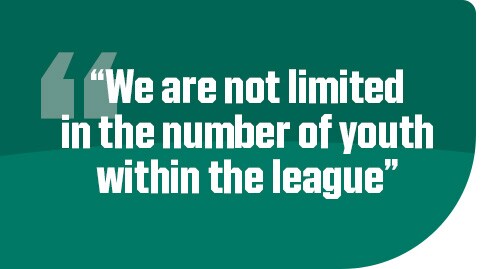 "With your help we have been able to maintain a reasonable registration for our parents who otherwise would not be able to afford their children to participate. By receiving your assistance, we are not limited in the number of youth within the league." – Paul Buchanan, WNY Pop Warner Bills (New York)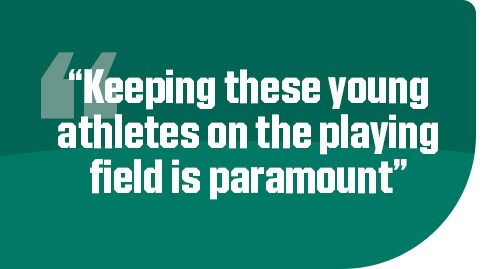 "Basically, if it weren't for this grant, our Spring season would be in grave danger. Receiving this grant during these very turbulent economic times is essential to our survival. Keeping these young athletes on the playing field and out of trouble is paramount." – Coral Springs High School (Florida)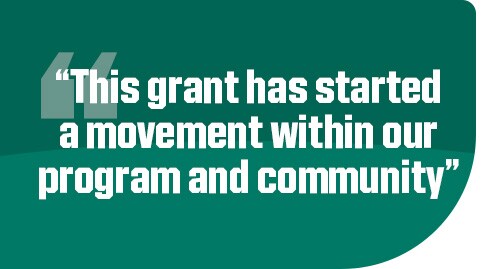 "This grant has reminded them that the program matters and we can do anything we set our mind to. This grant has started a movement within our program and community, a movement of rejuvenation and positivity." – Sarah Bowyer, Lakeland High School (Virginia)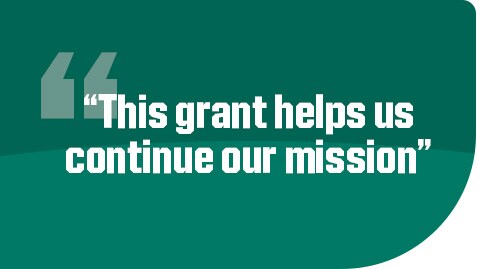 "This grant helps us continue our mission that sports should not be available to only those in an elite financial class, they should be available to any child who wishes to compete at either a recreational or highly competitive level." – Morgan Berling, Fresno Youth Golf Association (California)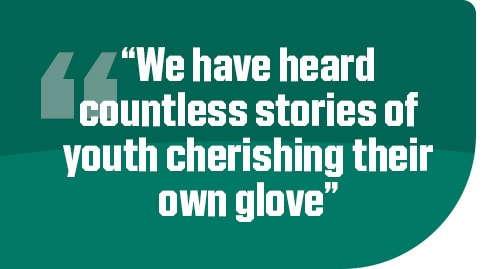 "The value of a glove that a child can keep is priceless! We have heard countless stories of youth cherishing their own glove and even sleeping with it under their pillow because they love it so much." – Bailey Rodriguez, Giants Community Fund (California)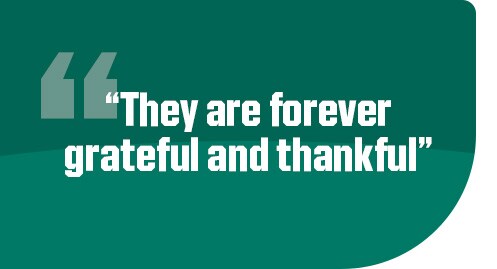 "Just to see the smile on the players faces that we could make it to events that we could not afford normally as a team was a great accomplishment. They are forever grateful and thankful." – Hal Simpson, Georgia Blind Sports Association (Georgia)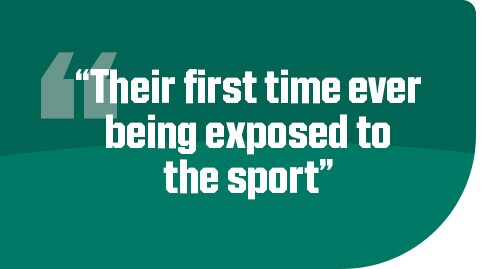 "We were able to offer a free softball clinic to our members. We had several young ladies come to the clinic and it was their first time ever being exposed to the sport." – Molly Groebe, Boys & Girls Club of Greater Kansas City (Missouri)