Roll the Sports Matter Highlights
It's easy to say that Sports Matter. We can quote statistics for days. But the real proof is in the eyes and on the faces of the kids we've helped. See for yourself in these videos!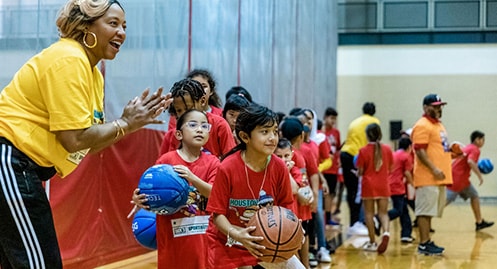 Houston Sports Matter Day
We visited the University of Houston and hosted kids for a day of sports sampling, events and fun with World Series MVP Jeremy Pena and WNBA great, Sheryl Swoopes. 10,000 kids from 32 local organizations received the gift of sport!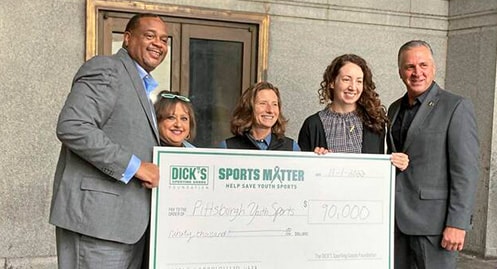 Supporting Sports in Our Own Backyard
We awarded the City of Pittsburgh a $90,000 grant, giving each city council member a chance to award up to $10,000 to organizations in their districts to get kids involved in community sport activities.
Chicago Sports Matter Day
We showed up at Wintrust Arena to give kids in Chicago a day filled with sports sampling, healthy food, athlete appearances, a swag bag and lots of FUN! We left Chicago giving 32 organizations 10,000 gifts of sport to help keep their kids in the game!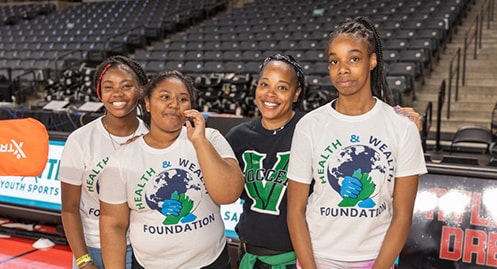 Atlanta Sports Matter Day
We hosted our first-ever Sports Matter Day in Atlanta. The event was full of fun, games, special appearances by Matt Ryan and Renee Montgomery and, most importantly, equipment for 10,000 athletes from 32 organizations.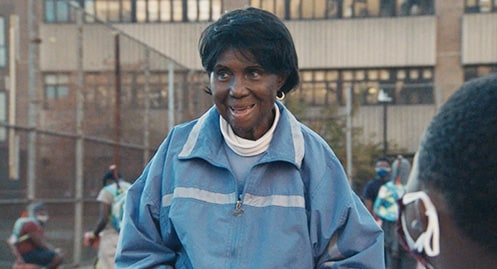 Black History Month and Beyond
We've made $25,000 contributions to Harlem Lacrosse, Downtown Boxing Gym, Co-Op City Tennis Club and the Fifth Ward Saints. We support their missions because we believe that sports make people better, communities stronger and can be a key to creating a just and equal future for all.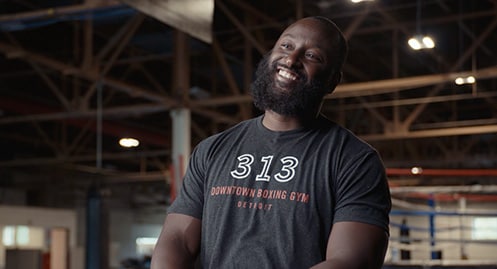 Foundation Builds Multipurpose Field for Detroit's DBG
Their mission: "Through education, athletics, mentorship and intervention, The DBG empowers Detroit students to be positive and productive members of society." To support them we built a multipurpose outdoor space.
#GiftOfSportTour
Professional athletes Kyle Juszczyk, Anfernee Simons, Te'a Cooper and A'ja Wilson partner with The DICK'S Foundation to surprise 10,000 under-resourced youth athletes with the #GiftOfSport in eight cities across six states in the Western U.S.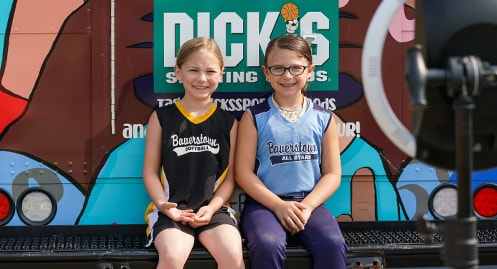 Let Her Play Tour
Our Giving Truck was on the road for 43 days this summer delivering the gift of sport to girl athletes across the country! We visited Boston, Philadelphia, Washington DC, Pittsburgh, Cleveland, Indianapolis, Kansas City and Knoxville!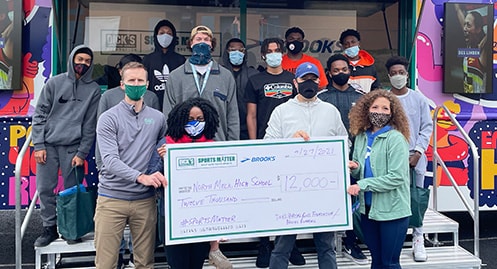 Spring Giving Tour
The Dick's Sporting Goods Foundation gave the gift of sport to 10,000 kids in under-resourced communities by traveling across the southern part of the United States in a customized Giving Truck surprising and delighting youth softball and baseball players along the way.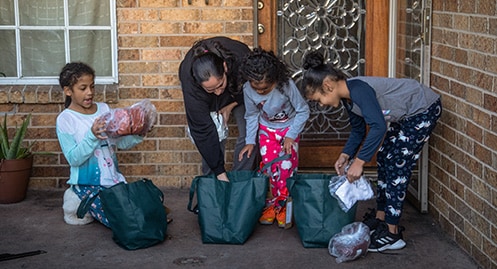 The Gift of Sport
The Dick's Sporting Goods Foundation gave the gift of sport to 10,000 kids in under-resourced communities by traveling to eight cities in a customized Giving Truck surprising and delighting kids along the way.
Revision FC
After war made them refugees, soccer brought them together in Texas. They wouldn't let Hurricane Harvey split them up.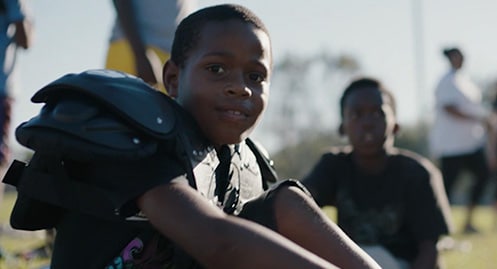 Fifth Ward Saints
After his team's equipment was stolen, the coach of a youth football program in a struggling Houston neighborhood was determined to get the boys back on the field.